---
Data Mapping and Data Discovery Process Implementation:
A process of auditing, monitoring and documenting the business processes in which we are using Private Identifiable Information (PII) of our customers, including where that information is stored.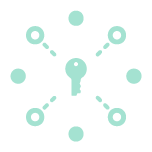 ---
PII Encryption and Obfuscation:
We are working on the obfuscation of all Personally Identifiable Information transit. Encryption transit is already in place.
---
Third Party Assurance Process Implementation:
We ensure that our suppliers comply with our Cybersecurity and Data Protection standards.

---
DLP Solution:
We implemented a Data Loss Prevention system capable of detecting leakage of sensitive or confidential information.